About Ashli Palmer MSN-FNP, RN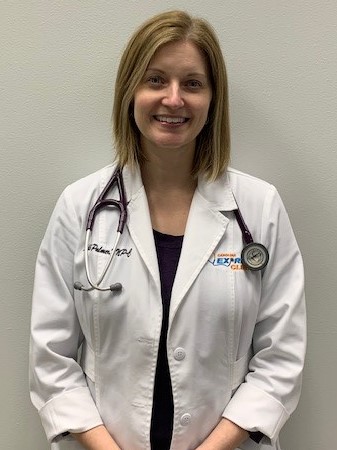 Meet Ashli Palmer MSN-FNP, RN
Ashli is a Carolinas native and obtained her undergraduate degree at UNC-Charlotte.

She obtained her masters of science in nursing (MSN) & Family Nurse Practitioner (FNP) at UNC-Wilmington.

Ashli's background is in family medicine & pediatrics. She has greater than sixteen years of experience exclusively in pediatric nursing care, with the past nine years at Novant Presbyterian Pediatric Emergency Department.
Other Accreditations & Awards:
Emergency Nurse Pediatric Core (ENPC) certified

Trauma Nursing Core Course (TNCC) certified

Acute Cardiac Life Support (ACLS) certified

Pediatric Cardiac Life Support (PALS) certified

Basic Life Support (BLS) certified

Forensic Nurse

FEMA Disaster Preparedness training – Anniston, AL

Sigma Theta Tau Nursing Honor Society

Phi Eta Sigma National Honor Society

Golden Key National Honor Society
Ashli enjoys spending time with her family, all University of South Carolina sports & the art of home improvement.
Was so nervous about covid test the fact my nose has to be probe I can say it was painless I couldn't believe the care giver made me fell comfortable thx alot will be back

Excellent service!!! The staff at this clinic are friendly and make you feel like family. I recommend it 100%

After extensive research trying to find a clinic in Charlotte to do our specific PCR test required for our trip back to Barbados we booked this at Carolina Express. The service was excellent - even during our panic when we were down to the wire with the results coming back. The girls were very understanding and helpful. A very pleasant experience.

Great experience for travel consultation. Answered all my questions and able to provide hard to find vaccine. Receptionist was very friendly and helpful. I will definitely be recommending to others.

I always enjoy coming here for my test! They get me in and out quickly and Doc is super friendly!