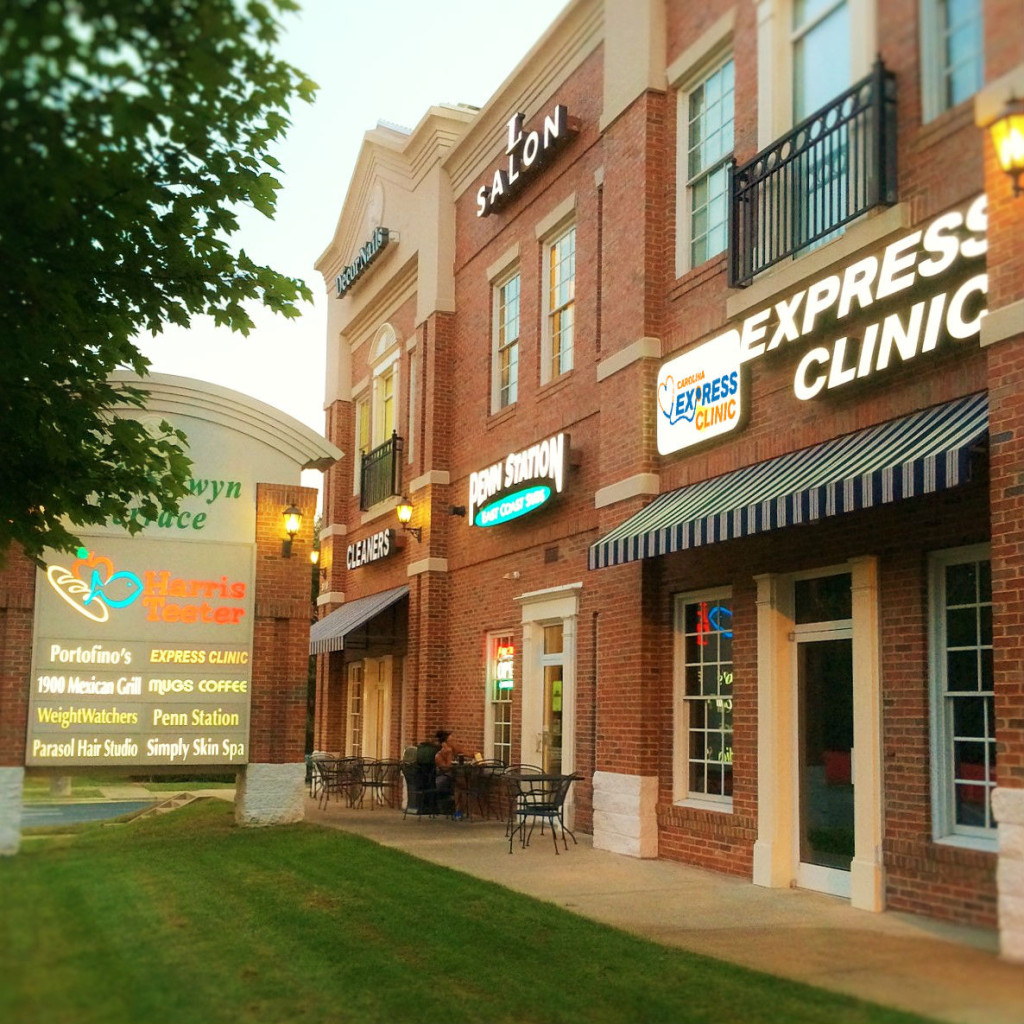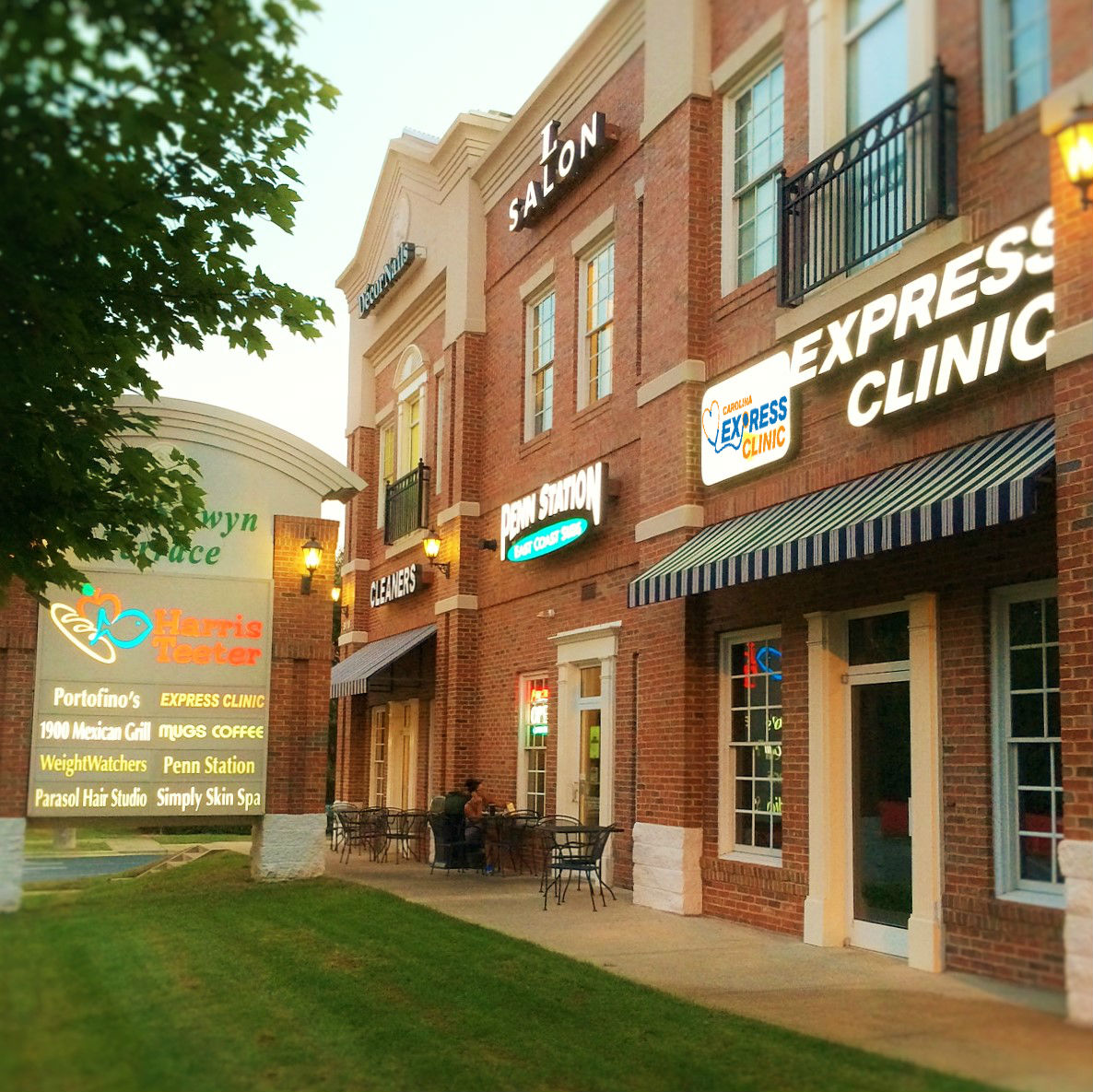 Charlotte Walk-in and Urgent Care Clinic
We are a locally-owned medical clinic dedicated to your health & wellness
Our staff enjoys making our neighbors in the Charlotte community feel better. As a Charlotte Walk-in and Urgent Care Clinic, Carolina Express Clinic treats people who are eighteen (18) months and older with quick clinical service in Charlotte, NC. We are excited to providing high quality medical care for you and your children.
Carolina Express Clinic has convenient hours on a walk-in basis, all seven days a week. We are located in Park Selwyn Terrance Shopping Center off Park Rd and Selwyn Ave, by Montford Ave.
View us on Google Maps
.
We accept most insurance and self-pay is also an option. Visit our Charlotte walk-in and urgent care clinic for a routine health screening or an unexpected illness. We give sports physicals, as well as administrative physicals. We give immunization shots, and a offer wide variety of other general medicine services.
Carolina Express Clinic makes it easy for you to coordinate your medical care with your general practitioners and specialists. We're also happy to help you find the advanced care you need. Our goal at Carolina Express Clinic is to make convenient, affordable, and high quality health care more accessible to our community.
Extraordinary Medical Professionals in South Charlotte
Our medical providers are all experienced, state certified and highly skilled caregivers. The Carolina Express Clinic staff has been chosen for their proven record of service and their extensive training.
Since 2006, Greg Chambers has witnessed the frustration of patients facing increasing wait times and declining access to health care. He took action to address these issues by founding Carolina Express Clinic in the role of chief medical provider. Our patient-centered approach makes getting the care you need easy. We make getting the medical care you need fast, easy, and affordable. We are open 7 days a week. Just walk in — no appointment needed. To ensure there's never a gap in care, our practitioners collaborate with your primary care physicians and medical specialists. We provide quality, evidence-based medicine to help you live a long and healthy life.
Can't wait until your appointment with your primary care physician? Need to get back to work or school?